The CCN Daily Worship by Pastor Don. Roy Hemingway.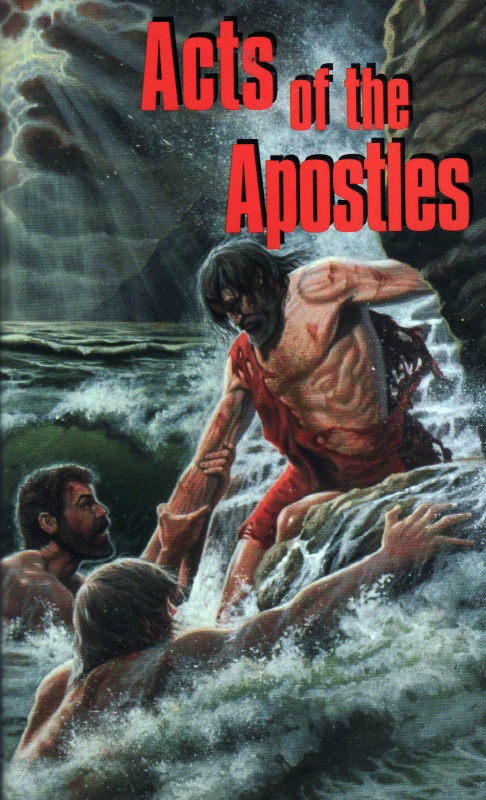 Gooooooooooooooooooooood morning brethren, May the Almighty God of hosts be with you this morning and thank you, for joining us here at 'The Church of the Christian Nation' for worship and praise. Let us begin as is our tradition here at the Nation, by reading from the word of God. Amen.
Bible Reading.
1 Corinthians 9. 
21st Century King James Version (KJ21)
1 Am I not an apostle? Am I not free? Have I not seen Jesus Christ our Lord? Are not you my work in the Lord?
2 If I am not an apostle unto others, yet doubtless I am to you. For ye are the seal of mine apostleship in the Lord.
3 Mine answer to those who examine me is this:
4 Have we not power to eat and to drink?
5 Have we not power to lead about a sister, a wife, as do other apostles and as the brethren of the Lord, and Cephas?
6 Or is it I only and Barnabas who have not power to forbear working?
7 Who goeth to war at any time at his own expense? Who planteth a vineyard and eateth not of the fruit thereof? Or who feedeth a flock and eateth not of the milk of the flock?
8 Say I these things as a man, or saith not the law the same also?
9 For it is written in the Law of Moses: "Thou shalt not muzzle the mouth of the ox that treadeth out the corn." Doth God take care for oxen,
10 or doth He say it altogether for our sakes? For our sakes, no doubt, this is written: that he that ploweth should plow in hope, and that he that thresheth in hope should be partaker of his hope.
11 If we have sown unto you spiritual things, is it so great a thing if we should reap your worldly things?
12 If others are partakers of this power over you, are we not even more? Nevertheless we have not used this power, but suffer all things, lest we should hinder the Gospel of Christ.
13 Do ye not know that those who minister concerning holy things live of the things of the temple, and those who wait upon the altar are partakers with the altar?
14 Even so hath the Lord ordained that those who preach the Gospel should live from the Gospel.
15 But I have used none of these things; neither have I written, that these things should be so done unto me. For it would be better for me to die than that any man should make my glorying void.
16 For though I preach the Gospel, I have nothing to glory about, for necessity is laid upon me. Yea, woe is unto me if I preach not the Gospel!
17 For if I do this thing willingly, I have a reward; but if against my will, a dispensing of the Gospel is committed unto me.
18 What is my reward then? Verily that, when I preach the Gospel, I may make the Gospel of Christ without charge, that I abuse not my power in the Gospel.
19 For though I am free from all men, yet have I made myself servant unto all, that I might gain the more.
20 And unto the Jews I became as a Jew, that I might gain the Jews; to those who are under the law, as under the law, that I might gain those who are under the law;
21 to those who are outside the law, as outside the law (though not outside the law of God, but under the law of Christ), that I might gain those who are outside the law.
22 To the weak I became as weak, that I might gain the weak. I am made all things to all men, that I might by all means save some.
23 And this I do for the Gospel's sake, that I might be partaker thereof with you.
24 Know ye not that those who run in a race all run, but one receiveth the prize? So run, that ye may obtain it.
25 And every man that striveth for mastery is temperate in all things. Now they do it to obtain a corruptible crown, but we an incorruptible.
26 I therefore so run, but not with uncertainty; I so fight, but not as one that beateth the air.
27 But I keep control of my body, and bring it into subjection, lest that by any means, when I have preached to others, I myself should be a castaway.
Morning Prayer.
Lord our God, we come into your presence and stand before the throne of heaven, pleading with you to bring the world what it needs, so that people may be freed from all their pain and enabled to serve you. Let the power of Jesus Christ be revealed in our time. For he has taken on our sin that justice might arise on earth, that all might have life and might see your salvation, which you will bring when the time is fulfilled. Let your power be revealed in the world, and let your will be done, your name be kept holy, and all wrongs be righted in this turbulent and difficult age. O Lord our God, you alone are our help and strength. You alone are the Saviour of all people who accept your gift of salvation. In your great mercy you can bring peace. We look to you. And when we consider your Word, we remember the mighty promises you have given, promises which are to be fulfilled in our time, to the eternal glory of your name. May your name be praised now and always. In Jesus' name.  Amen.
Daily Lesson.
(19) For though I am free from all men, I have made myself a servant to all, that I might win the more; (20) and to the Jews I became as a Jew, that I might win Jews; to those who are under the law, as under the law, that I might win those who are under the law; (21) to those who are without law, as without law (not being without law toward God, but under law toward Christ), that I might win those who arewithout law; (22) to the weak I became as weak, that I might win the weak. I have become all things to all men, that I might by all means save some.
Paul mentions five times here that he is trying to "win" different people, and in verse 22, he writes that he is trying to "save some." This passage is commonly interpreted that Paul would present himself differently in various circumstances to win people for Christ; he became all things to all men in order to "save" at least some of them. This interpretation fits the general evangelical belief that Christians should do whatever is necessary to "win souls for Christ" and to get all manner of people "saved" before they die.
However, if that is what this passage means, then holy Scripture is broken (see John 10:35)! Such a reading contradicts numerous other clear biblical statements. For example, in John 6:44, Jesus says, "No one can come to Me unless the Father who sent Me draws him." A little later in John 6:65, He reiterates this: ". . . no one can come to Me unless it has been granted to him by My Father." Without the Father providing an individual an approach to Christ, he cannot come to Him for salvation. The Father must intervene first—human intervention makes no difference.
Acts 13 contains the story of Paul and Barnabas preaching to Gentiles in Antioch. Luke writes in verse 48: "Now when the Gentiles heard this, they were glad and glorified the word of the Lord. And as many as had been appointed to eternal life believed." Even though the apostles preached to many, only certain people believed what they heard because only they had been appointed to eternal life.
John 17:3 provides a basic definition of the eternal life to which some were appointed: "And this is eternal life, that they may know You, the only true God, and Jesus Christwhom You have sent." Eternal life, then, is not merely endless living, but is the quality of life that comes from having relationships with the Father and the Son—and only the Father determines who will have such relationships during this age. Those who are not appointed to eternal life now will have their opportunity in the second resurrection.
This parallels Paul's statement in Ephesians 2:8 that grace and saving faith are both gifts from God. He is not beholden to give the faith that saves—that is why it comes as a gift only to some. In fact, in II Thessalonians 3:2, the apostle says that "not all [people] have faith." An interlinear Bible will show that the Greek contains a definite article—"the"—before "faith": "not all have thefaith." There is a specific faith, but only those to whom God gives it have it.
Jesus declares, "Not everyone who says to Me, 'Lord, Lord,' shall enter the kingdom of heaven, but he who does the will of My Father in heaven" (Matthew 7:21). Claiming Jesus as our Lord has no effect if He does not know us (verse 23), and as John 6:44 shows, the Father determines whether a person can even approach Jesus Christ.
In Acts 2:38, Peter speaks about receiving the gift of the Holy Spirit. Then he says, "For the promise is to you and to your children, and to all who are afar off, as many as the Lord our God will call" (verse 39). But without that calling, the promise does not apply. Many verses mention God's specific foreknowledge, calling, and election of some and not others (Acts 13:2; 22:14; Romans 1:6-7; 8:28-30; 9:11; 11:2; 16:13; I Corinthians 1:9; 1:24-28; Galatians 1:6; 5:8; Ephesians 1:4; 4:1; Colossians 3:15; I Thessalonians 1:4; 2:12; 4:7; 5:24; II Thessalonians 1:11; 2:13-14; I Timothy 6:12; II Timothy 1:9; Hebrews 3:1; 9:15; I Peter 1:2; 2:9; 5:10; II Peter 1:10; Jude 1; Revelation 17:14). Clearly, God has specifically determined who will come into a relationship with Him during this age—and it is not everyone! The rest will have this opportunity in the resurrection.
If the scriptures are to remain unbroken, either all of these examples of God limiting salvation right now are wrong, or the common interpretation of I Corinthians 9:19-22 misses the mark!
Blessing.
As we come to the beginning of another day and ultimately, the going down of the sun, may God reach out his mighty hand to bless all who are keepers his Sabbath and His word. Have a wonderful day brothers and sisters, take everything to the lord in prayer and serve Him and Him alone all the days of your life………
May God bless you all and 'The Church of the Christian Nation'. Amen.