Prophecy, Prayer and Psalm.
By Pastor Don. Roy Hemingway.
The Micah Prophecy.
Micah 6. 
21st Century King James Version (KJ21)
1 Hear ye now what the Lord saith: "Arise, contend thou before the mountains, and let the hills hear thy voice.
2 Hear ye, O mountains, the Lord'S controversy, and ye strong foundations of the earth; for the Lord hath a controversy with His people, and He will plead with Israel.
3 O My people, what have I done unto thee? And wherein have I wearied thee? Testify against Me!
4 For I brought thee up out of the land of Egypt, and redeemed thee out of the house of servitude; and I sent before thee Moses, Aaron, and Miriam.
5 O My people, remember now what Balak king of Moab counseled, and what Balaam the son of Beor answered him, from Shittim unto Gilgal, that ye may know the righteousness of the Lord."
6 With what shall I come before the Lord, and bow myself before the high God? Shall I come before Him with burnt offerings, with calves of a year old?
7 Will the Lord be pleased with thousands of rams, or with ten thousands of rivers of oil? Shall I give my firstborn for my transgression, the fruit of my body for the sin of my soul?
8 He hath shown thee, O man, what is good: and what doth the Lord require of thee but to do justly and to love mercy, and to walk humbly with thy God?
9 The Lord'S voice crieth unto the city (and the man of wisdom shall see Thy name): "Hear ye the rod and who hath appointed it!
10 Are there yet the treasures of wickedness in the house of the wicked, and the scant measure that is abominable?
11 Shall I count them pure with the wicked balances, and with the bag of deceitful weights?
12 For the rich men thereof are full of violence, and the inhabitants thereof have spoken lies, and their tongue is deceitful in their mouth.
13 Therefore also will I make thee sick by smiting thee, in making thee desolate because of thy sins.
14 Thou shalt eat, but not be satisfied, and thy casting down shall be in the midst of thee. And thou shalt take hold, but shalt not deliver; and that which thou deliverest will I give up to the sword.
15 Thou shalt sow, but thou shalt not reap; thou shalt tread the olives, but thou shalt not anoint thyself with oil; and sweet wine, but shalt not drink wine.
16 For the statutes of Omri are kept, and all the works of the house of Ahab; and ye walk in their counsels, that I should make thee a desolation and the inhabitants thereof a hissing: Therefore ye shall bear the reproach of My people."
A Special Prayer.
Help Us When We Are Tempted.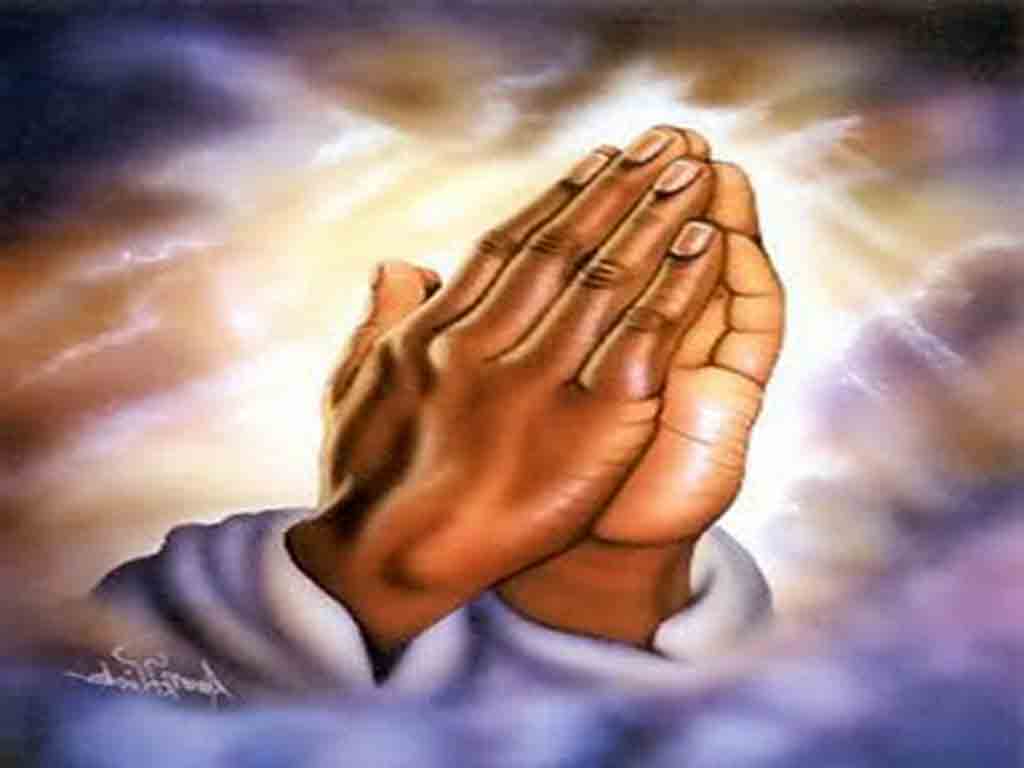 O Lord, help us when we are tempted. Let nothing move us to distrust your care for us, or mislead us to use your gifts and forget you, their Giver. May we never assume your protection
when we forsake your paths, and tempt you. May we never, for the sake of any supposed gain or advancement,
quench the testimony of your Spirit, or prove disloyal to your service. Support us in all temptations so that when we have been tried, we may receive the crown of life, which you have prepared for them that love you. Amen.
Psalm 23. 
21st Century King James Version (KJ21)
1 The Lord is my shepherd; I shall not want.
2 He maketh me to lie down in green pastures; He leadeth me beside the still waters.
3 He restoreth my soul; He leadeth me in the paths of righteousness for His name's sake.
4 Yea, though I walk through the valley of the shadow of death, I will fear no evil; for Thou art with me; Thy rod and Thy staff, they comfort me.
5 Thou preparest a table before me in the presence of mine enemies; Thou anointest my head with oil; my cup runneth over.
6 Surely goodness and mercy shall follow me all the days of my life; and I will dwell in the house of the Lord for ever.
Have a good evening and God bless you.
Please look at the DONATIONS page if you would like to make a donation to the lords work in this place. Thank you.