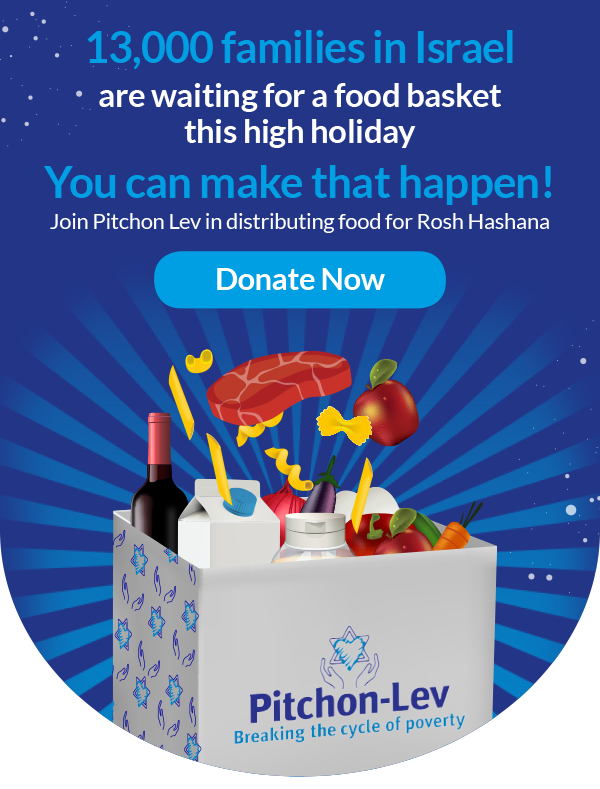 Pitchon-Lev is a nonprofit organization founded in 1998
to break the inter-generational cycle of poverty in Israel. Each year,
Pitchon Lev helps a quarter of a million people in need to break
the cycle of poverty and seek a better future, regardless of gender,
religion, race, ethnicity or nationality. The organization maintains
direct contact with the recipients of the support so that solutions
can be adapted to any immediate and specific needs that arise.