The CJCN Daily Worship.
By Pastor Don't Roy Hemingway.
Gooooooooooooooooooooood morning brethren, peace unto you and the grace of our lord Jesus be with you. May the Almighty God of hosts stay ever with you this morning and thank you, for joining us here at 'The Church of Jerusalem and the Christian Nation' for worship and praise. Let us begin as is our tradition every day here at the Nation, by reading from the word of God. Amen…………
The Gospel according to….
Psalm 34. 
21st Century King James Version (KJ21)
1 I will bless the Lord at all times; His praise shall continually be in my mouth.
2 My soul shall make her boast in the Lord; the humble shall hear thereof and be glad.
3 O magnify the Lord with me, and let us exalt His name together.
4 I sought the Lord, and He heard me, and delivered me from all my fears.
5 They looked unto Him and were lightened, and their faces were not ashamed.
6 This poor man cried, and the Lord heard him, and saved him out of all his troubles.
7 The angel of the Lord encampeth round about them that fear Him, and delivereth them.
8 O taste and see that the Lord is good; blessed is the man that trusteth in Him!
9 O fear the Lord, ye His saints! For them that fear Him suffer no want.
10 The young lions lack and suffer hunger, but they that seek the Lordshall not want any good thing.
11 Come, ye children, hearken unto me; I will teach you the fear of the Lord.
12 What man is he that desireth life, and loveth many days, that he may see good?
13 Keep thy tongue from evil, and thy lips from speaking guile.
14 Depart from evil and do good; seek peace and pursue it.
15 The eyes of the Lord are upon the righteous, and His ears are open unto their cry.
16 The face of the Lord is against them that do evil, to cut off the remembrance of them from the earth.
17 The righteous cry, and the Lord heareth, and delivereth them out of all their troubles.
18 The Lord is nigh unto them that are of a broken heart, and saveth such as are of a contrite spirit.
19 Many are the afflictions of the righteous, but the Lord delivereth him out of them all.
20 He keepeth all his bones; not one of them is broken.
21 Evil shall slay the wicked, and they that hate the righteous shall be desolate.
22 The Lord redeemeth the soul of His servants, and none of them that trust in Him shall be desolate.
Morning Prayer.
Lord our God, our Father in heaven, we come to you as your children. Bless us, we pray. Bless us especially in days when fear tries to take hold of us. Let your help come down to us as you have promised, the great help in Jesus Christ, who shall come to redeem the whole world. Bless us through your Word. Renew us again and again to stand firm and true to you, for you are our help for redemption and reconciliation through Jesus Christ. In Jesus we pray. Amen.
The Daily Lesson.
 Psalm 34:11.
(11) Come, you children, listen to me;
I will teach you the fear of the LORD.
Notice that the fear of God does not come naturally; it must be learned. We are not born with it already existing within. It is a vital quality given through contact with Godand someone qualified to teach it, as David surely was.
If we study and meditate on Him, the Scriptures will reveal that God is supreme in everything, including in qualities like love, power, wisdom, forgiveness, mercy, patience, kindness, etc. God is sovereign over all. These virtues alone provide multiple reasons for fearing Him.
In this church, the overwhelming majority of our messages address our responsibilities to the Creator, for this is always a need that must be filled in us. However, what about God? Has He no rights to be a solidly entrenched reality in our minds, always serving as the guide to our lives?
How can we possibly live by a truly vital faith if a strong and true awareness of the reality of His oversight and presence is not our guide in every aspect of life each day? After all, who is regulating affairs on planet earth today—God or the Devil? Intellectually, a person will quickly concede that God reigns supreme in heaven, but that He does so over the world is almost universally denied. How is this denied? Titus 1:15-16 provides the answer: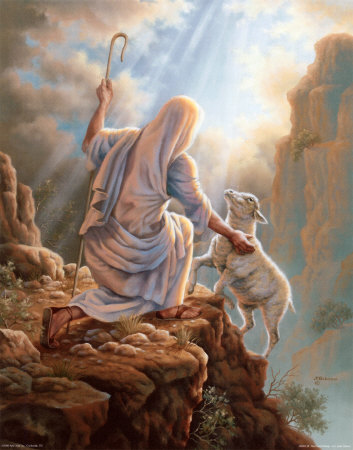 To the pure all things are pure, but to those who are defiled and unbelieving nothing is pure; but even their mind and conscience are defiled. They profess to know God, but in works they deny Him, being abominable, disobedient, and disqualified for every good work.
Despite their claims to be Christian, people's consistent disobedience discloses the falsehood that they are truly Christians and that God is a reality in their lives.
In our time, because of the influence of evolution in education and the weakness of religious teaching in the churches, it is not only commonly denied that God created everything by personal and direct action, but few also believe, as proved by their conduct, that He has any immediate concern about regulating the works of His own hands. Everything is assumed to be ordered according to the impersonal and abstract laws of nature.
The churches contain many members who are either outright Deists or incipient ones. A Deist believes God created the world and then stepped away, taking no interest in its operations. We must not allow ourselves to have this attitude. We have to know and obey what we know—that is our responsibility as a Christian.
Blessing.
The Lord bless you and keep you;
The Lord make His face shine upon you,
And be gracious unto you;
The Lord lift up His countenance upon you,
And give you peace.
Today, we are asking you to donate $50 cents to our church and our worthy causes…………
May God bless you all and 'The Church of the Christian Nation', Amen.
Please look at the DONATIONS page if it be on your heart to make a donation to the lords work in this place. Thank you.