The CJCN Daily Worship.
By Pastor Don't Roy Hemingway.
Gooooooooooooooooooooood morning brethren, peace unto you and the grace of our lord Jesus be with you. May the Almighty God of hosts stay ever with you this morning and thank you, for joining us here at 'The Church of Jerusalem and the Christian Nation' for worship and praise. Let us begin as is our tradition every day here at the Nation, by reading from the word of God. Amen…………
The Gospel according to….
2 Corinthians 6. 
21st Century King James Version (KJ21)
1 We then, as workers together with Him, beseech you also that ye receive not the grace of God in vain.
2 (For He saith, "I have heard thee at an accepted time, and in the day of salvation have I succored thee." Behold, now is the accepted time! Behold, now is the day of salvation!)
3 Give no offense in anything, that the ministry be not blamed;
4 but in all things commending ourselves as the ministers of God in much patience: in afflictions, in necessities, in distresses,
5 in stripes, in imprisonments, in tumults, in labors, in sleeplessness, in fastings;
6 by pureness, by knowledge, by longsuffering, by kindness, by the Holy Ghost, by love unfeigned,
7 by the word of truth, by the power of God, by the armor of righteousness on the right hand and on the left;
8 through honour and dishonour, through evil report and good report; though counted as deceivers and yet true,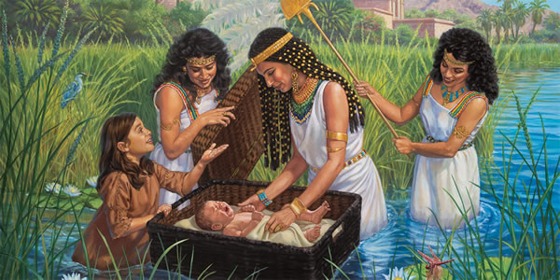 9 as unknown and yet well known, as dying and yet behold we live, as chastened and not killed,
10 as sorrowful yet always rejoicing; as poor yet making many rich, as having nothing and yet possessing all things.
11 O ye Corinthians, our mouth is opened unto you, and our heart is enlarged.
12 Ye are not straitened in us, but ye are straitened in your own affections.
13 Now as a recompense for this (I speak as unto my children), be ye also enlarged.
14 Be ye not unequally yoked together with unbelievers, for what fellowship hath righteousness with unrighteousness? And what communion hath light with darkness?
15 And what concord hath Christ with Belial? Or what part hath he that believeth with an infidel?
16 And what agreement hath the temple of God with idols? For ye are the temple of the living God. As God hath said: "I will dwell in them and walk in them; and I will be their God, and they shall be My people."
17 Therefore, "Come out from among them, and be ye separate," saith the Lord. "And touch not the unclean thing, and I will receive you,
18 and will be a Father unto you, and ye shall be My sons and daughters," saith the Lord Almighty.
Morning Prayer. 
Dear Father in heaven, we come into your presence as imperfect, sinful children, who do many foolish things and who are involved in much that is evil and corrupt. We come to you, Father, knowing that your fatherly love is with us through all eternity. Be gracious to us and free us from all the harm and injury we are bound to suffer in this earthly life. May the grace your kingdom brings on earth, finally blot out the sins of all your people, so that as your children they may rejoice because you have helped them. May your name be praised among all nations, in Jesus' name. Amen.
The Daily Lesson.
(14) Do not be unequally yoked together with unbelievers. For what fellowship has righteousness with lawlessness? And what communion has light with darkness? (15) And what accord has Christ with Belial? Or what part has a believer with an unbeliever? (16) And what agreement has the temple of God with idols? For you are the temple of the living God. As God has said:
"I will dwell in them
And walk among them.
I will be their God,
And they shall be My people."
(17) Therefore "Come out from among them
And be separate, says the Lord.
Do not touch what is unclean,
And I will receive you."
(1) Therefore, having these promises, beloved, let us cleanse ourselves from all filthiness of the flesh and spirit, perfecting holiness in the fear of God.
This series of verses in II Corinthians 6 is not an appeal for us to break all of our worldly associations. Recall that Paul urges the Christian partner in a divided marriage to strive to maintain the relationship as long as possible. This, instead, is an appeal to avoid too close associations. He says not to go into the world, but come out of it (see Revelation 18:4). We should not deliberately make close associations with the peoples of the world. It is all right to do business with them and to work with them, but avoid becoming harnessed together with them.
That last couple of lines, "I will be a Father to you, and you shall be My sons and daughters," seems to hinge on whether or not we are allowing ourselves to become yoked into these associations. God does not want us in these close associations with the world because it almost inevitably leads to compromise with His standards. It jeopardizes the consistency of the Christian's witness for God because there is a spiritual force in the world that undermines the Christian because the unbeliever does not share the Christian's standards, sympathies, or goals in life.
Is it unfair that God should ask this of us? Remember, He has bought us with a price (I Corinthians 6:20). The price was the life of His Son, which obligates us to a life of purity and holiness. Once we accept that sacrifice for the forgiveness of sin, we belong to Him. He is our Master, and He says, "Come out of the world and be separate." That is a demand that He puts on us.
Does God ever ask us for something that is not for our good? Of course not! And how is this for our good? Because He knows that it is likely that His people, though they have the Spirit of God, will have an extremely difficult time resisting the spiritual force that wants to lead them to compromise on the standards of His Kingdom. He thus obligates us to purity of life, to holiness, to separation from evil. We owe our allegiance to Him alone, and we cannot allow ourselves not to be a fit vessel for Him to live in.
There is no surer way to go backward in our spirituality, to blunt our feelings about sin, to dull our spiritual discernment until we can scarcely tell evil from good, and to dry up the source of our spiritual strength than by needless mingling with the world. We should stress the word "needless" because Paul writes in I Corinthians 5:9-10 that to avoid all contact with the immoral, one would have to go out of the world. There is nothing in the New Testament to indicate separating oneself by moving into a commune of believers or living alone like a hermit.
Blessing.
The Lord bless you and keep you;
The Lord make His face shine upon you,
And be gracious unto you;
The Lord lift up His countenance upon you,
And give you peace.
Today, we are asking you to donate $50 cents to our church and our worthy causes…………
May God bless you all and 'The Church of Jerusalem and the Christian Nation', Amen.
Please look at the DONATIONS page if it be on your heart to make a donation to the lords work in this place. Thank you.