In the powerful work, Giving Ourselves to Prayer, Gary T. Meadors observes that dialogue with the Almighty is part of the fabric of the Bible: "Genesis 4:26 first mentions that 'men began to call on the name of the Lord,' and Revelation 22:20 closes the Bible with the prayer, 'Come, Lord Jesus' (compare 1 Corinthians 16:22).
The entire history of redemption is framed in prayer. In between these terminal references we find a database about prayer that is so large it requires description beyond simple definition."1 Why do we pray? Here are a few key reasons:2
1. We love Him. Just as a man and woman in love desire to be together and communicate, so we, if we love God, will desire to be with Him and to fellowship with Him in proportion to our love for Him.
2. We depend on God. He is our source. He is our life (Colossians 3:4). Through prayer, we receive the comfort, strength, and all the other resources we need in life, both naturally and spiritually. Prayer—relationship with God—is as necessary to the spiritual life as air is to the natural life.
3. Prayer allows us to resist temptation. Jesus warned His disciples to "watch and pray, lest you enter into temptation" (Matthew 26:41, NKJV). Living a life without prayer can leave us weak and exposed, giving an opportunity for the enemy to gain ground and potentially lure us into sin.
4. Prayer is necessary for people to invite God to act in salvation. God gave the earth to Adam and his descendants, so we must invite God to work here. If no one invites Him to work on earth, Satan—the "god of this age" because of humanity's universal rebellion (2 Corinthians 4:4)—will dominate human affairs, and eventually the judgment of God will come. By inviting God to intercede often and specifically, multitudes can be saved who would otherwise be lost.
5. God commands us to pray. In Colossians 4:2, Paul writes: "Continue earnestly in prayer, being vigilant in it with thanksgiving" (NKJV). Jesus also encouraged His followers to pray: "Then He [Jesus] spoke a parable to them, that men always ought to pray and not lose heart" (Luke 18:1, NKJV).
The need to pray is as great as the authority of God, who commands us to "pray without ceasing" (1 Thessalonians 5:17, NKJV). Prayer is so vital to all that God wants to do on the earth, and it is so essential to us, that He commands us to do it all the time. We should even deny ourselves sleep and food at times to pray more and with greater power (see Matthew 6:16; Luke 6:12; Luke 21:36; Colossians 4:2; 2 Corinthians 11:27). Or, as John Chrysostom wrote:
Endnotes:
1. Gary T. Meadors, "The Bible and Prayer," in Giving Ourselves to Prayer: An Acts 6:4 Primer for Ministry, comp. Dan R. Crawford (Terre Haute, IN: Prayer Shop Publishing), 10.
2. Adaptation of list compiled by AllAboutGOD.com, cited in "Why Pray?" National Day of Prayer Task Force, http://www.nationaldayofprayer.org(accessed October 6, 2010).
3. John Chrysostom, quoted in R. Kent Hughes, James: Faith That Works (Wheaton, IL: Crossway Books, 1991), 263.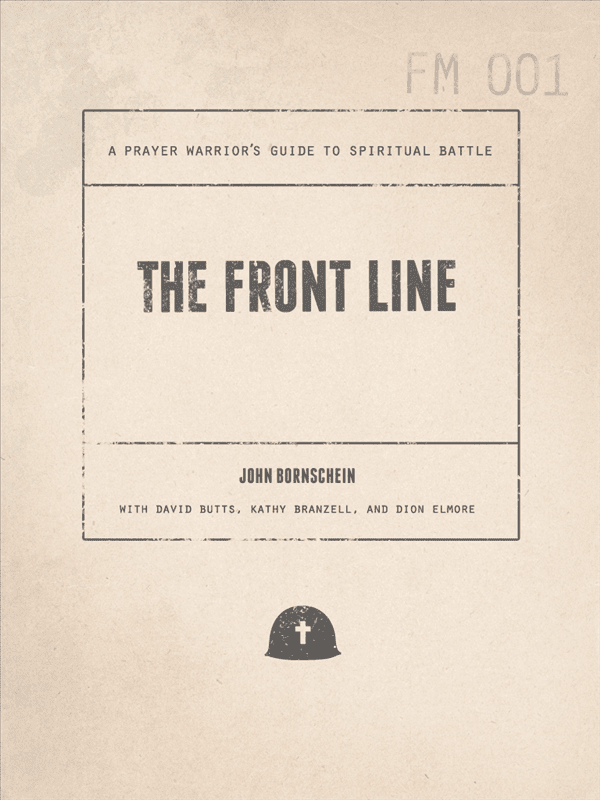 Taken from The Front Line: A Prayer Warrior's Guide to Spiritual Battleby John Bornschein. Used by permission of Kirkdale Press, kirkdalepress.com.
The Front Line is a field manual for exploring the depth and power of a praying life. Drawing on a variety of perspectives, this book explores prayer from every angle—from its basic elements to the obstacles that hold people back. With inspirational stories, tools, and resources, The Front Line enables new recruits and seasoned prayer warriors alike to gain a greater understanding of the number one weapon in spiritual warfare: prayer.