Evensong, Psalm and Prayer.
By Senior Pastor Don Roy Hemingway.
Pastor Don Roy. Gooooooooooooooooooooood Evening brethren, peace unto you and the grace of our lord Jesus be with you. May the Almighty God of hosts stay ever with you this evening and thank you, for joining us here at 'The Church of Jerusalem and the Christian Nation' for worship and praise. Let us begin as is our tradition every day here at the Nation, by reading from the word of God. Amen……
Evening Psalm.
A Psalm Of David.
1
The LORD is my light and my salvation— whom shall I fear? The LORD is the stronghold of my life— of whom shall I be afraid? 
2
When the wicked advance against me to devour me, it is my enemies and my foes who will stumble and fall. 
3
Though an army besiege me, my heart will not fear; though war break out against me, even then I will be confident. 
4
One thing I ask from the LORD, this only do I seek: that I may dwell in the house of the LORD all the days of my life, to gaze on the beauty of the LORD and to seek him in his temple. 
5
For in the day of trouble he will keep me safe in his dwelling; he will hide me in the shelter of his sacred tent and set me high upon a rock. 
6
Then my head will be exalted above the enemies who surround me; at his sacred tent I will sacrifice with shouts of joy; I will sing and make music to the LORD. 
7
Hear my voice when I call, LORD; be merciful to me and answer me. 
8
My heart says of you, "Seek his face!" Your face, LORD, I will seek. 
9
Do not hide your face from me, do not turn your servant away in anger; you have been my helper. Do not reject me or forsake me, God my Savior. 
10
Though my father and mother forsake me, the LORD will receive me. 
11
Teach me your way, LORD; lead me in a straight path because of my oppressors. 
12
Do not turn me over to the desire of my foes, for false witnesses rise up against me, spouting malicious accusations. 
13
I remain confident of this: I will see the goodness of the LORD in the land of the living. 
14
Wait for the LORD; be strong and take heart and wait for the LORD.
Evening Prayer.
ALMIGHTY and most merciful Father; We have erred, and strayed from thy ways like lost sheep. We have followed too much the devices and desires of our own hearts. We have offended against thy holy laws. We have left undone those things which we ought to have done; And we have done those things which we ought not to have done; And there is no health in us. But thou, O Lord, have mercy upon us, miserable offenders. Spare thou those, O God, who confess their faults. Restore thou those who are penitent; According to thy promises declared unto mankind in Christ Jesus our Lord. And grant, O most merciful Father, for his sake; That we may hereafter live a godly, righteous, and sober life, To the glory of thy holy Name. Amen.
Blessing.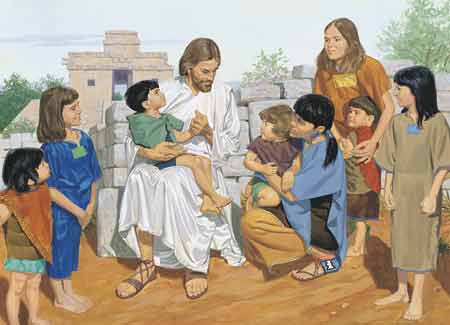 Have a great day Brothers and Sisters of the CJCN, The Lord bless you and keep you; The Lord make His face shine upon you and be gracious unto you; The Lord lift up His countenance upon you, and give you peace, now and evermore, Amen.