The CJCN Daily Worship.
By Senior Pastor Don Roy Hemingway.
Pastor Don Roy. Gooooooooooooooooooooood Morning brethren, peace unto you and the grace of our lord Jesus be with you. May the Almighty God of hosts stay ever with you this evening and thank you, for joining us here at 'The Church of Jerusalem and the Christian Nation' for worship and praise. Let us begin as is our tradition every day here at the Nation, by reading from the word of God. Amen……
Morning Hymn.
Bible Reading.
Hebrews 10.
New International Version (NIV)
Christ's Sacrifice Once for All
1 The law is only a shadow of the good things that are coming—not the realities themselves. For this reason it can never, by the same sacrifices repeated endlessly year after year, make perfect those who draw near to worship. 2 Otherwise, would they not have stopped being offered? For the worshipers would have been cleansed once for all, and would no longer have felt guilty for their sins. 3 But those sacrifices are an annual reminder of sins. 4 It is impossible for the blood of bulls and goats to take away sins.
5 Therefore, when Christ came into the world, he said:
8 First he said, "Sacrifices and offerings, burnt offerings and sin offerings you did not desire, nor were you pleased with them"—though they were offered in accordance with the law. 9 Then he said, "Here I am, I have come to do your will." He sets aside the first to establish the second.10 And by that will, we have been made holy through the sacrifice of the body of Jesus Christ once for all.
11 Day after day every priest stands and performs his religious duties; again and again he offers the same sacrifices, which can never take away sins. 12 But when this priest had offered for all time one sacrifice for sins, he sat down at the right hand of God, 13 and since that time he waits for his enemies to be made his footstool. 14 For by one sacrifice he has made perfect forever those who are being made holy.
15 The Holy Spirit also testifies to us about this. First he says:
17 Then he adds:
18 And where these have been forgiven, sacrifice for sin is no longer necessary.
A Call to Persevere in Faith
19 Therefore, brothers and sisters, since we have confidence to enter the Most Holy Place by the blood of Jesus, 20 by a new and living way opened for us through the curtain, that is, his body, 21 and since we have a great priest over the house of God, 22 let us draw near to God with a sincere heart and with the full assurance that faith brings, having our hearts sprinkled to cleanse us from a guilty conscience and having our bodies washed with pure water. 23 Let us hold unswervingly to the hope we profess, for he who promised is faithful. 24 And let us consider how we may spur one another on toward love and good deeds, 25 not giving up meeting together, as some are in the habit of doing, but encouraging one another—and all the more as you see the Day approaching.
26 If we deliberately keep on sinning after we have received the knowledge of the truth, no sacrifice for sins is left, 27 but only a fearful expectation of judgment and of raging fire that will consume the enemies of God. 28 Anyone who rejected the law of Moses died without mercy on the testimony of two or three witnesses. 29 How much more severely do you think someone deserves to be punished who has trampled the Son of God underfoot, who has treated as an unholy thing the blood of the covenant that sanctified them, and who has insulted the Spirit of grace? 30 For we know him who said, "It is mine to avenge; I will repay,"d]">[d] and again, "The Lord will judge his people."e]">[e] 31 It is a dreadful thing to fall into the hands of the living God.
32 Remember those earlier days after you had received the light, when you endured in a great conflict full of suffering. 33 Sometimes you were publicly exposed to insult and persecution; at other times you stood side by side with those who were so treated. 34 You suffered along with those in prison and joyfully accepted the confiscation of your property, because you knew that you yourselves had better and lasting possessions. 35 So do not throw away your confidence; it will be richly rewarded.
36 You need to persevere so that when you have done the will of God, you will receive what he has promised. 37 For,
38 And,
39 But we do not belong to those who shrink back and are destroyed, but to those who have faith and are saved.
The CJCN Bible Seminary.
Verse of the Day.
Then the Lord will create over all of Mount Zion and over those who assemble there a cloud of smoke by day and a glow of flaming fire by night; over everything the glory will be a canopy. It will be a shelter and shade from the heat of the day, and a refuge and hiding place from the storm and rain. Isaiah 4:5-6, NIV.
Daily Prayer.
Dear Father in heaven, our refuge for this day and for each day to come, touch us with the finger of your power. Be our protection and strong defense against all attacks of darkness. Where people look to you out of the darkness, let their eyes grow shining bright with the light from your eyes. Let your light shine within us and around us. Let your light bring your cause to victory, to the final great day of Jesus Christ. In His name we pray. Amen.
The CJCN Daily Lesson.
(36) For you have need of endurance, so that after you have done the will of God, you may receive the promise:
The King James Version uses the word "patience," which is not a wrong translation. However, for better understanding, more specific words should be used. Today, we generally think of "patience" as passive, whereas "persevere" or "endure" are more dynamic. The Greek word used in Hebrews 10:36 is hupomone. In his Complete Word Study Dictionary: New Testament, Spiros Zodhiates comments that it means "constancy under suffering in faith and duty." "Constancy" indicates that persistent effort is being made, in this case against a pressing trouble. In light of this series, he perhaps describes it even better by defining it as a "quality of character that does not allow one to surrender."
"Perseverance," "endurance," "constancy," and "steadfastness" all have a sense of activity, of actively straining against some pressure. Thus, as Hebrews 11 begins, the author approaches two related subjects: one directly, faith or strong conviction; and the other, perseverance, less directly. Hupomone, however, does not appear again until Hebrews 12:1.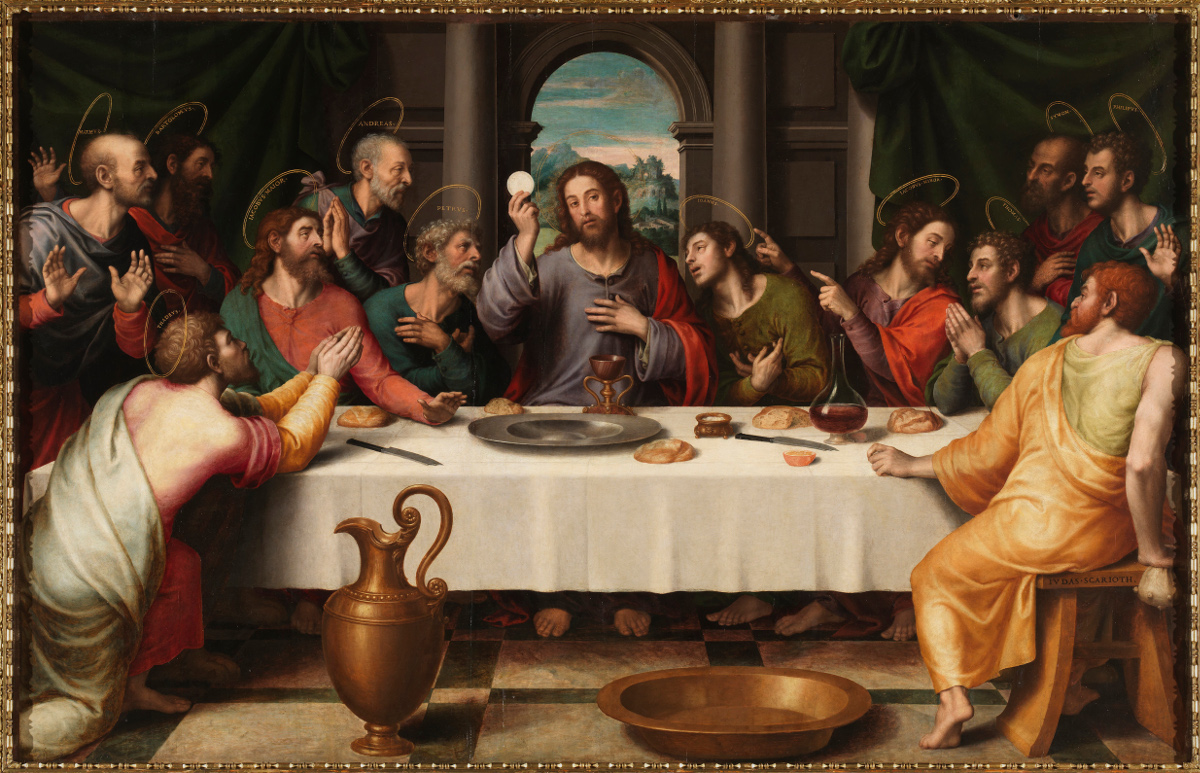 The Hebrews badly needed both conviction and perseverance to meet and overcome their problems. These virtues go hand in hand, and they really cannot be separated because we operate on a different concept of time than does God. Compared to God, we operate on fast time. Almost everything in our lives seems to have to be done or received right now, or faith begins to evaporate and we lose heart. True faith, though, operates in a rhythm closer to what God does because, due to conviction, it is more in tune with Him.
Therefore, a convicted person not only believes that what God says is true, but he also trusts and willingly endures trials in an attitude of realistic hopefulness. He does not restlessly complain to God to fix things right away on his schedule. A person develops conviction by thoughtfully processing a great deal of God's truth and yielding to the evidence He provides.
Blessing.
Have a great day Brothers and Sisters of the CJCN, The Lord bless you and keep you;
The Lord make His face shine upon you and be gracious unto you; The Lord lift up His countenance upon you, and give you peace. Amen.
Donations to the lord's work in this place.
Like most churches, static constructed buildings or  the virtual variety, The CJCN functions on donations. If you would like to help the CJCN continue with this vital work, please leave your contribution here by clicking on the donate button bellow and bless you for your help with the lord's work in this place.