The CJCN Daily Worship.
By Senior Pastor Don Roy Hemingway.
Gooooooooooooooooooooood Morning brethren, peace unto you and the grace of our lord Jesus be with you. May the Almighty God of hosts stay ever with you this evening and thank you, for joining us here at 'The Church of Jerusalem and the Christian Nation' for worship and praise. Let us begin as is our tradition every day here at the Nation, by reading from the word of God. Amen……
Morning Hymn.
Bible Reading.
Acts 2.
New King James Version (NKJV)
Coming of the Holy Spirit
1 When the Day of Pentecost had fully come, they were all with one accorda]">[a] in one place. 2 And suddenly there came a sound from heaven, as of a rushing mighty wind, and it filled the whole house where they were sitting. 3 Then there appeared to them divided tongues, as of fire, and one sat upon each of them. 4 And they were all filled with the Holy Spirit and began to speak with other tongues, as the Spirit gave them utterance.
The Crowd's Response
5 And there were dwelling in Jerusalem Jews, devout men, from every nation under heaven. 6 And when this sound occurred, the multitude came together, and were confused, because everyone heard them speak in his own language. 7 Then they were all amazed and marveled, saying to one another, "Look, are not all these who speak Galileans? 8 And how is it that we hear, each in our own language in which we were born? 9 Parthians and Medes and Elamites, those dwelling in Mesopotamia, Judea and Cappadocia, Pontus and Asia, 10 Phrygia and Pamphylia, Egypt and the parts of Libya adjoining Cyrene, visitors from Rome, both Jews and proselytes, 11 Cretans and Arabs—we hear them speaking in our own tongues the wonderful works of God." 12 So they were all amazed and perplexed, saying to one another, "Whatever could this mean?"
13 Others mocking said, "They are full of new wine."
Peter's Sermon
14 But Peter, standing up with the eleven, raised his voice and said to them, "Men of Judea and all who dwell in Jerusalem, let this be known to you, and heed my words. 15 For these are not drunk, as you suppose, since it is only the third hour of the day. 16 But this is what was spoken by the prophet Joel:
17 'And it shall come to pass in the last days, says God,
That I will pour out of My Spirit on all flesh;
Your sons and your daughters shall prophesy,
Your young men shall see visions,
Your old men shall dream dreams.
18 And on My menservants and on My maidservants
I will pour out My Spirit in those days;
And they shall prophesy.
19 I will show wonders in heaven above
And signs in the earth beneath:
Blood and fire and vapor of smoke.
20 The sun shall be turned into darkness,
And the moon into blood,
Before the coming of the great and awesome day of the Lord.
21 And it shall come to pass
That whoever calls on the name of the Lord
Shall be saved.'b]">[b]
22 "Men of Israel, hear these words: Jesus of Nazareth, a Man attested by God to you by miracles, wonders, and signs which God did through Him in your midst, as you yourselves also know— 23 Him, being delivered by the determined purpose and foreknowledge of God, you have takenc]">[c]by lawless hands, have crucified, and put to death; 24 whom God raised up, having loosed the pains of death, because it was not possible that He should be held by it. 25 For David says concerning Him:
'I foresaw the Lord always before my face,
For He is at my right hand, that I may not be shaken.
26 Therefore my heart rejoiced, and my tongue was glad;
Moreover my flesh also will rest in hope.
27 For You will not leave my soul in Hades,
Nor will You allow Your Holy One to see corruption.
28 You have made known to me the ways of life;
You will make me full of joy in Your presence.'d]">[d]
29 "Men and brethren, let me speak freely to you of the patriarch David, that he is both dead and buried, and his tomb is with us to this day. 30 Therefore, being a prophet, and knowing that God had sworn with an oath to him that of the fruit of his body, according to the flesh, He would raise up the Christ to sit on his throne,e]">[e] 31 he, foreseeing this, spoke concerning the resurrection of the Christ, that His soul was not left in Hades, nor did His flesh see corruption. 32 This Jesus God has raised up, of which we are all witnesses. 33 Therefore being exalted to the right hand of God, and having received from the Father the promise of the Holy Spirit, He poured out this which you now see and hear.
34 "For David did not ascend into the heavens, but he says himself:
'The Lord said to my Lord,
"Sit at My right hand,
35 Till I make Your enemies Your footstool."'f]">[f]
36 "Therefore let all the house of Israel know assuredly that God has made this Jesus, whom you crucified, both Lord and Christ."
37 Now when they heard this, they were cut to the heart, and said to Peter and the rest of the apostles, "Men and brethren, what shall we do?"
38 Then Peter said to them, "Repent, and let every one of you be baptized in the name of Jesus Christ for the remission of sins; and you shall receive the gift of the Holy Spirit. 39 For the promise is to you and to your children, and to all who are afar off, as many as the Lord our God will call."
A Vital Church Grows
40 And with many other words he testified and exhorted them, saying, "Be saved from this perverse generation." 41 Then those who gladlyg]">[g]received his word were baptized; and that day about three thousand souls were added to them. 42 And they continued steadfastly in the apostles' doctrine and fellowship, in the breaking of bread, and in prayers. 43 Then fear came upon every soul, and many wonders and signs were done through the apostles. 44 Now all who believed were together, and had all things in common, 45 and sold their possessions and goods, and divided them among all, as anyone had need.
46 So continuing daily with one accord in the temple, and breaking bread from house to house, they ate their food with gladness and simplicity of heart, 47 praising God and having favor with all the people. And the Lord added to the churchh]">[h] daily those who were being saved.
The CJCN Bible Seminary.
Verse of the Day.
…being strengthened with all power according to his glorious might so that you may have great endurance and patience, and giving joyful thanks to the Father, who has qualified you to share in the inheritance of his holy people in the kingdom of light. For he has rescued us from the dominion of darkness and brought us into the kingdom of the Son he loves, in whom we have redemption, the forgiveness of sins. Colossians 1:11–14, NIV.
Daily Prayer.
Dear Father in heaven, we thank you. We want to be ready to thank you at all times. We look forward with joy to your kingdom and await the redemption that will free us to the very depth of our being, to the praise and thanks and honor of your name. Be with the many people who come hungering and thirsting to you. Bring deliverance to those whose hearts are true, and let them know that the power of your kingdom is truly present here on earth in Jesus Christ, our Lord. Amen.
The CJCN Daily Lesson.
(42) And they continued steadfastly in the apostles' doctrine and fellowship, in the breaking of bread, and in prayers.
Two key ideas are important if we are to grasp the biblical teaching on "fellowship." The first is that, in the New Testament, what we have in common is shared, to begin with, because of a common relationship that we all have together in Christ. We can have fellowship and share with each other because we have a relationship with Christ; we share Him in common.
Paul writes in I Corinthians 1:9, "God is faithful, by whom you were called into the fellowship of His Son, Jesus Christ our Lord." The Revised English Bible translates I John 1:3 as, "It is this which we have seen and heard that we declare to you also, in order that you may share with us in a common life, that life which we share with the Father and His Son Jesus Christ."
Fellowship is first the sharing of a common life with each other through a relationship with God through Jesus Christ. We were all individuals with little in common until the Father's calling separated us from everyone else in this world, and we became part of Christ's body through His Spirit (I Corinthians 12:13, 27). In this, we can see that true Christian fellowship is primarily a relationship rather than an activity.
In Acts 2:42, the young church was not merely devoting itself to common activities but to a vital, spiritual relationship. It was this relationship that produced an active sharing in other ways. Many of us have gotten this backwards—that the activities produce the relationship. Not so! The relationship comes first, then the common activities follow.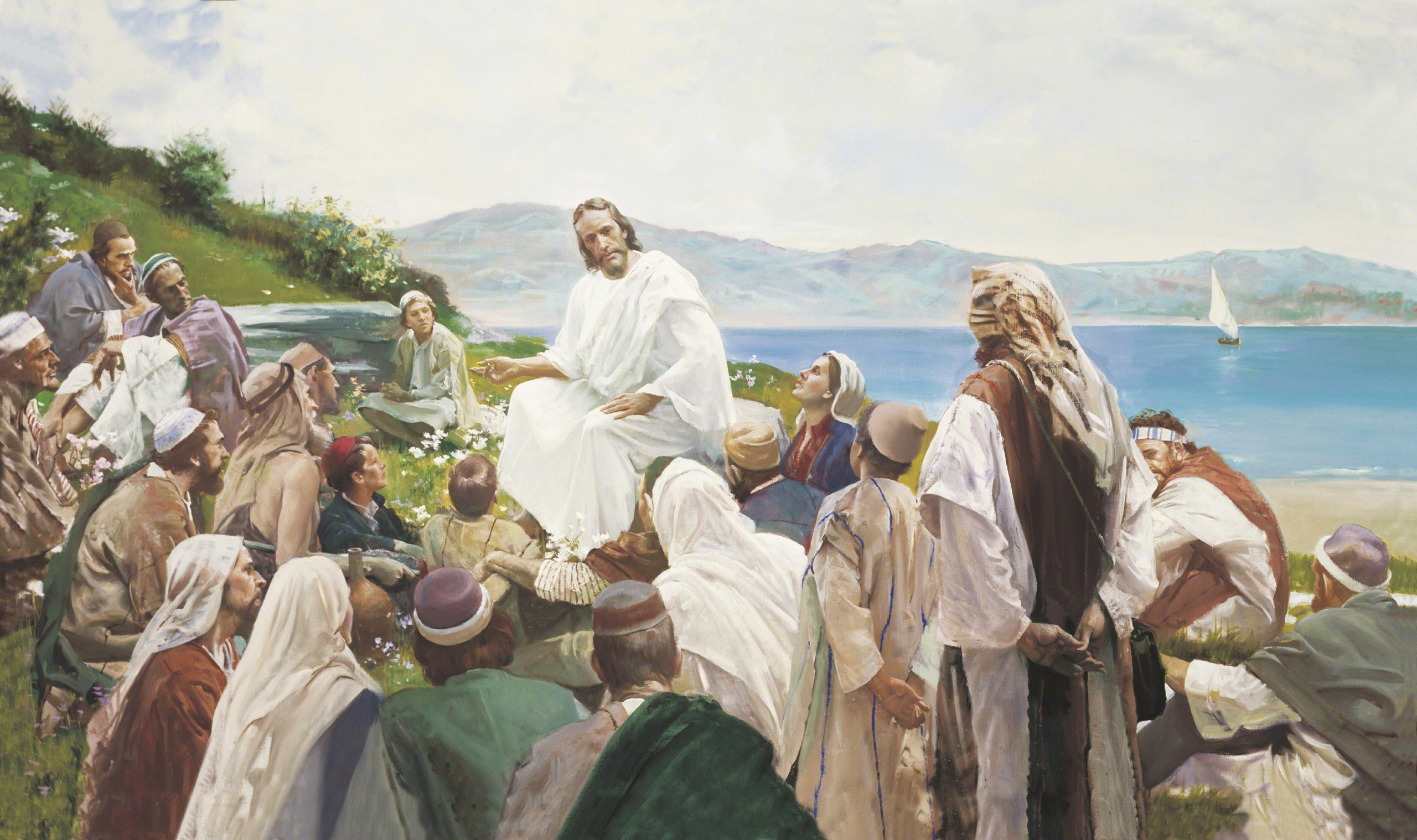 It is so important that we grasp this. Fellowship means that we belong to each other in a relationship because we share with one another the common life and grace of Jesus Christ. From this flows additional sharing of our time, experiences, wisdom, and many other things.
The second key idea derives from the fact that both New Testament Greek words for "fellowship," koinônia andmetochos, mean "to share together" in the sense of apartnership. As sharers together with Christ, we are automatically copartners with Him and with our brethren in His enterprise here on earth. His work is our work.
A business partnership is always formed in order to attain a known objective, such as providing a service to the public at a profit for the partners. In the same way, the concept of a spiritual partnership implies that it is created with godly objectives, the most important one being glorifying God. Just as we are united in a relationship, so we are all united in a partnership formed to glorify God by completing His work.
Paul writes about Christian unity in Romans 15:5-6, explaining that its aim is to glorify God: "Now may the God of patience and comfort grant you to be like-minded toward one another, according to Christ Jesus, that you may with one mind and one mouth glorify the God and Father of our Lord Jesus Christ." Peter also states that our service for God is ultimately to bring Him glory: "If anyone ministers, let him do it as with the ability which God supplies, that in all things God may be glorified through Jesus Christ, to whom belong the glory and the dominion forever and ever. Amen" (I Peter 4:11).
Thus, fellowship also means that we have been brought into partnership with our Savior and with each other to fulfill God's will and glorify Him.
To summarize what true Christian fellowship is, relationship describes what we are, a community of people bound together by our common life that we share through our union with Christ. Partnership describes how we interact within that relationship—we are partners in a calling and an enterprise in which we are to work harmoniously with a shared purpose to achieve mutual objectives to glorify God and to do the work of Jesus Christ.
While many today consider it to be of little importance, fellowship in the body of Christ is certainly no side issue. In Acts 2:42, as one of the four activities to which the early church devoted itself, it was listed alongside Bible study and prayer. God has called us and put us together as His Family to accomplish His purpose in us and ultimately in all of mankind. We should not forget that when we fellowship, we are sharing and working together toward a common goal, the Kingdom of God.
Blessing.
Have a great day Brothers and Sisters of the CJCN, The Lord bless you and keep you;
The Lord make His face shine upon you and be gracious unto you; The Lord lift up His countenance upon you, and give you peace. Amen.
Donations to the lord's work in this place.
Like most churches, static constructed buildings or  the virtual variety, The CJCN functions on donations. If you would like to help the CJCN continue with this vital work, please leave your contribution here by clicking on the donate button bellow and bless you for your help with the lord's work in this place.