The CJCN Daily Worship.
By Senior Pastor Don Roy Hemingway. Th.D.
Gooooooooooooooooooooood Morning brethren, peace unto you and the grace of our lord Jesus be with you. May the Almighty God of hosts stay with you throughout this day and thank you, for joining us here at 'The Church of Jerusalem and the Christian Nation' for worship and praise. Let us begin as is our tradition every day here at the Nation, by reading from the word of God. Amen……
Morning Hymn.
Bible Reading.
Matthew 10.
New King James Version (NKJV)
The Twelve Apostles
1 And when He had called His twelve disciples to Him, He gave them power over unclean spirits, to cast them out, and to heal all kinds of sickness and all kinds of disease. 2 Now the names of the twelve apostles are these: first, Simon, who is called Peter, and Andrew his brother; James the son of Zebedee, and John his brother; 3 Philip and Bartholomew; Thomas and Matthew the tax collector; James the son of Alphaeus, and Lebbaeus, whose surname wasa]">[a] Thaddaeus; 4 Simon the Cananite,b]">[b] and Judas Iscariot, who also betrayed Him.
Sending Out the Twelve
5 These twelve Jesus sent out and commanded them, saying: "Do not go into the way of the Gentiles, and do not enter a city of the Samaritans.6 But go rather to the lost sheep of the house of Israel. 7 And as you go, preach, saying, 'The kingdom of heaven is at hand.' 8 Heal the sick, cleanse the lepers, raise the dead,c]">[c] cast out demons. Freely you have received, freely give. 9 Provide neither gold nor silver nor copper in your money belts, 10 nor bag for your journey, nor two tunics, nor sandals, nor staffs; for a worker is worthy of his food.
11 "Now whatever city or town you enter, inquire who in it is worthy, and stay there till you go out. 12 And when you go into a household, greet it.13 If the household is worthy, let your peace come upon it. But if it is not worthy, let your peace return to you. 14 And whoever will not receive you nor hear your words, when you depart from that house or city, shake off the dust from your feet. 15 Assuredly, I say to you, it will be more tolerable for the land of Sodom and Gomorrah in the day of judgment than for that city!
Persecutions Are Coming
16 "Behold, I send you out as sheep in the midst of wolves. Therefore be wise as serpents and harmless as doves. 17 But beware of men, for they will deliver you up to councils and scourge you in their synagogues.18 You will be brought before governors and kings for My sake, as a testimony to them and to the Gentiles. 19 But when they deliver you up, do not worry about how or what you should speak. For it will be given to you in that hour what you should speak; 20 for it is not you who speak, but the Spirit of your Father who speaks in you.
21 "Now brother will deliver up brother to death, and a father his child; and children will rise up against parents and cause them to be put to death. 22 And you will be hated by all for My name's sake. But he who endures to the end will be saved. 23 When they persecute you in this city, flee to another. For assuredly, I say to you, you will not have gone through the cities of Israel before the Son of Man comes.
24 "A disciple is not above his teacher, nor a servant above his master.25 It is enough for a disciple that he be like his teacher, and a servant like his master. If they have called the master of the house Beelzebub,d]">[d] how much more will they call those of his household! 26 Therefore do not fear them. For there is nothing covered that will not be revealed, and hidden that will not be known.
Jesus Teaches the Fear of God
27 "Whatever I tell you in the dark, speak in the light; and what you hear in the ear, preach on the housetops. 28 And do not fear those who kill the body but cannot kill the soul. But rather fear Him who is able to destroy both soul and body in hell. 29 Are not two sparrows sold for a copper coin? And not one of them falls to the ground apart from your Father's will. 30 But the very hairs of your head are all numbered. 31 Do not fear therefore; you are of more value than many sparrows.
Confess Christ Before Men
32 "Therefore whoever confesses Me before men, him I will also confess before My Father who is in heaven. 33 But whoever denies Me before men, him I will also deny before My Father who is in heaven.
Christ Brings Division
34 "Do not think that I came to bring peace on earth. I did not come to bring peace but a sword. 35 For I have come to 'set a man against his father, a daughter against her mother, and a daughter-in-law against her mother-in-law'; 36 and 'a man's enemies will be those of his ownhousehold.'e]">[e] 37 He who loves father or mother more than Me is not worthy of Me. And he who loves son or daughter more than Me is not worthy of Me. 38 And he who does not take his cross and follow after Me is not worthy of Me. 39 He who finds his life will lose it, and he who loses his life for My sake will find it.
A Cup of Cold Water
40 "He who receives you receives Me, and he who receives Me receives Him who sent Me. 41 He who receives a prophet in the name of a prophet shall receive a prophet's reward. And he who receives a righteous man in the name of a righteous man shall receive a righteous man's reward.42 And whoever gives one of these little ones only a cup of cold water in the name of a disciple, assuredly, I say to you, he shall by no means lose his reward."
The CJCN Bible Seminary.
Verse of the Day.
For no matter how many promises God has made, they are "Yes" in Christ. And so through him the "Amen" is spoken by us to the glory of God. Now it is God who makes both us and you stand firm in Christ. He anointed us, set his seal of ownership on us, and put his Spirit in our hearts as a deposit, guaranteeing what is to come. Corinthians 1:20-22, NIV.
Daily Prayer.
Lord our God, from whom great promises are given for all humankind and especially for your people, we gather in your presence. We rejoice before you, for your promise is sure and your works will be revealed to the glory of your name. Grant us steadfast faith in the grace of Jesus Christ. Grant us faith to hold firm, and in spite of all evil to trust that you are ruling and will set everything right. Lord our God, our Father, we cry to you. As the deer pants for refreshing water, so in our time our souls cry out to you, "Our Father in heaven, may your name be honored. May your kingdom come. May your will be done on earth as in heaven." Amen.
The CJCN Daily Lesson.
(38) And he who does not take his cross and follow after Me is not worthy of Me.
The second commandment forbids the use of any physical representation of something used in the worship of God. It prohibits anything that tries to represent divinity in a physical way, such as pictures or statues. The crucifix (an image of Jesus on the cross) certainly fits into this category. Even though the stated intent is for use as a remembrance of the crucifixion, God commands us not to use any image or likeness in our worship of Him.
The cross has been used as a religious symbol since long before the crucifixion of Jesus. It originated in the Babylonian mystery religions, where it was a symbol of the god, Tammuz. In his book The Two Babylons,Alexander Hislop summarizes the universality of the cross by saying that "there is hardly a pagan tribe where the cross has not been found." The cross did not even become associated with nominal Christianity until the time of Constantine, centuries after the crucifixion. And while the Scriptures refer to the cross metaphorically, the apostolic church never made use of it in a physical way.
In addition to the pagan origin, the question is still unresolved exactly what Jesus died on. The Greek word translated as "cross" is stauros, meaning a stake or upright pole. It may have had a cross-beam on it, or it may have simply been a long piece of wood, thick enough to bear the weight of a human body. Adding to the mystery are four scriptures asserting that Jesus was hung on a tree (Acts 5:30; 10:39; 13:29; I Peter 2:24), and the Greek indicates a green, living tree rather than a stauros of dead wood. Because of this, one possibility is that the stauros of Jesus was just the crossbeam, which was attached to a living tree.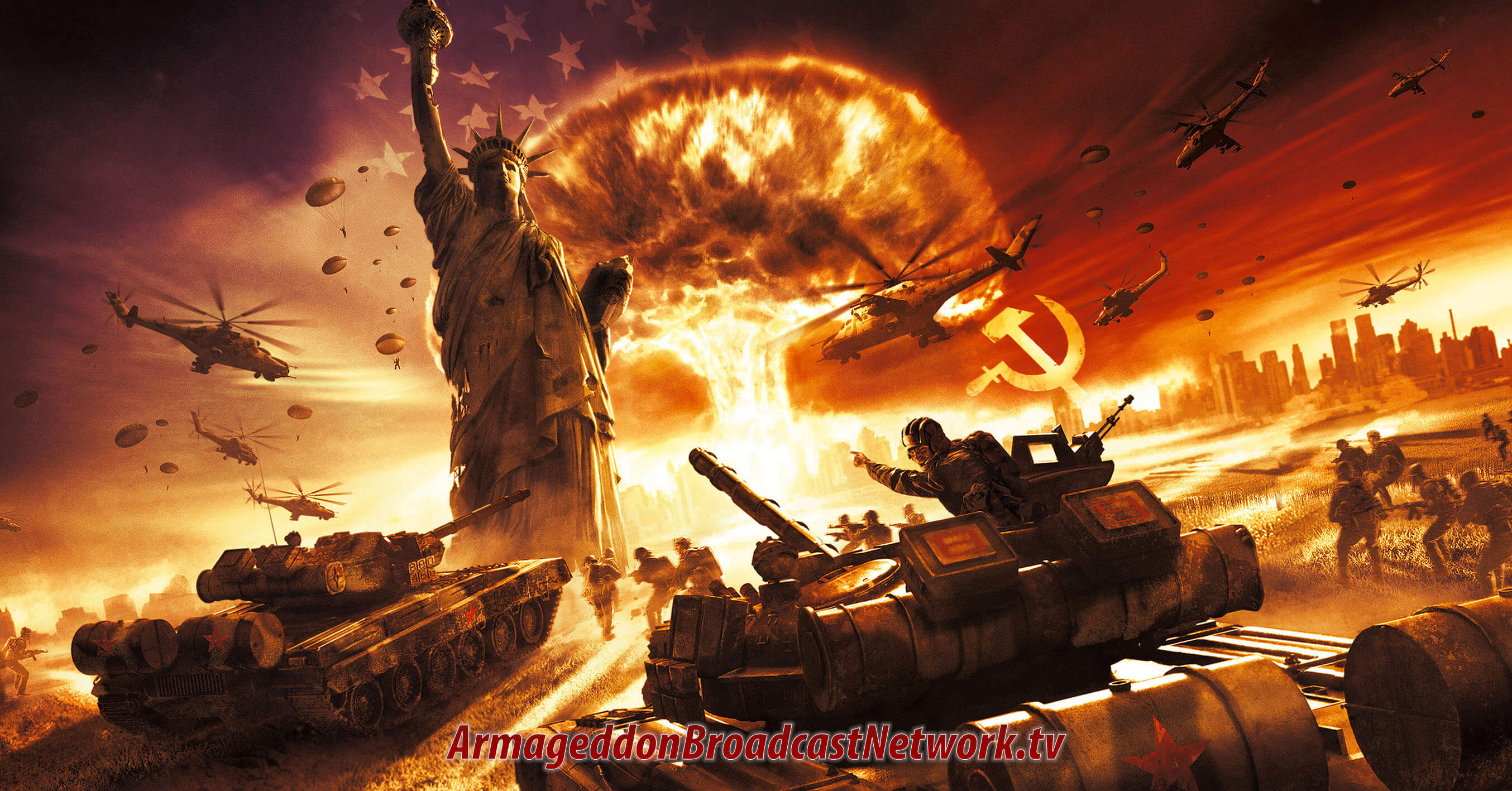 But the traditions of nominal Christianity have memorialized the pagan cross. To add insult to injury, millions venerate the means of death of the Messiah through their physical representations, rather than commemorating His death as He commanded, through the annual observance of the Passover (see I Corinthians 11:24-25). Hebrews 12:2 says that Jesus Christ despised the shame of the cross in order to become our Savior, yet nominal Christianity both memorializes that shame in an image and turns it into a good-luck charm.
In studying Christ's instructions for taking up or bearing our stauros, it is clear that He did not intend for us to have anything to do with a physical crucifix, any more than He intended for us literally to pluck out an eye or cut off a hand to avoid sin (see Matthew 5:29-30). Rather, the use of the cross stands for a much larger concept that cannot—and should not—be crammed into a mere icon.
The Jews living under Roman dominion were all too familiar with crucifixions. When they saw a man carrying a stauros, it could only mean that his time on earth was essentially finished; they knew that man was as good as dead. So when Jesus told His followers to take up their crosses, they also were to account themselves as already being dead. What life remained was given over to the control of another, symbolizing complete surrender, while pointing to the encumbered life of a disciple.
Blessing.
Have a great day Brothers and Sisters of the CJCN, The Lord bless you and keep you;
The Lord make His face shine upon you and be gracious unto you; The Lord lift up His countenance upon you, and give you peace. Amen.
Special Blessing.
Eveline Hafiz. John Halcomb. Jay Sommers & Mary Biscomb. God be praised for your great goodness. Amen.
Donations to the lord's work in this place.
Like most churches, static constructed buildings or  the virtual variety, The CJCN functions on donations. If you would like to help the CJCN continue with this vital work, please leave your contribution here by clicking on the donate button bellow and bless you for your help with the lord's work in this place.