The CJCN Daily Worship.
By Senior Pastor Don Roy Hemingway. Th.D.
Gooooooooooooooooooooood Morning brethren, peace unto you and the grace of our lord Jesus be with you. May the Almighty God of hosts stay with you throughout this day and thank you, for joining us here at 'The Church of Jerusalem and the Christian Nation' for worship and praise. Let us begin as is our tradition every day here at the Nation, by reading from the word of God. Amen……
Morning Hymn.
Bible Reading.
Hebrews 11.
New King James Version (NKJV)
By Faith We Understand
1 Now faith is the substance of things hoped for, the evidence of things not seen. 2 For by it the elders obtained a good testimony.
3 By faith we understand that the worlds were framed by the word of God, so that the things which are seen were not made of things which are visible.
Faith at the Dawn of History
4 By faith Abel offered to God a more excellent sacrifice than Cain, through which he obtained witness that he was righteous, God testifying of his gifts; and through it he being dead still speaks.
5 By faith Enoch was taken away so that he did not see death, "and was not found, because God had taken him"; a]">[a] for before he was taken he had this testimony, that he pleased God. 6 But without faith it isimpossible to please Him, for he who comes to God must believe that He is, and that He is a rewarder of those who diligently seek Him.
7 By faith Noah, being divinely warned of things not yet seen, moved with godly fear, prepared an ark for the saving of his household, by which he condemned the world and became heir of the righteousness which is according to faith.
Faithful Abraham
8 By faith Abraham obeyed when he was called to go out to the place which he would receive as an inheritance. And he went out, not knowing where he was going. 9 By faith he dwelt in the land of promise as in a foreign country, dwelling in tents with Isaac and Jacob, the heirs with him of the same promise; 10 for he waited for the city which has foundations, whose builder and maker is God.
11 By faith Sarah herself also received strength to conceive seed, and she bore a childb]">[b] when she was past the age, because she judged Him faithful who had promised. 12 Therefore from one man, and him as good as dead, were born as many as the stars of the sky in multitude—innumerable as the sand which is by the seashore.
The Heavenly Hope
13 These all died in faith, not having received the promises, but having seen them afar off were assured of them,c]">[c] embraced them and confessed that they were strangers and pilgrims on the earth. 14 For those who say such things declare plainly that they seek a homeland. 15 And truly if they had called to mind that country from which they had come out, they would have had opportunity to return. 16 But now they desire a better, that is, a heavenly country. Therefore God is not ashamed to be called their God, for He has prepared a city for them.
The Faith of the Patriarchs
17 By faith Abraham, when he was tested, offered up Isaac, and he who had received the promises offered up his only begotten son, 
18 of whom it was said, "In Isaac your seed shall be called,"d]">[d] 19 concluding that God was able to raise him up, even from the dead, from which he also received him in a figurative sense.
20 By faith Isaac blessed Jacob and Esau concerning things to come.
21 By faith Jacob, when he was dying, blessed each of the sons of Joseph, and worshiped, leaning on the top of his staff.
22 By faith Joseph, when he was dying, made mention of the departure of the children of Israel, and gave instructions concerning his bones.
The Faith of Moses
23 By faith Moses, when he was born, was hidden three months by his parents, because they saw he was a beautiful child; and they were not afraid of the king's command.
24 By faith Moses, when he became of age, refused to be called the son of Pharaoh's daughter, 25 choosing rather to suffer affliction with the people of God than to enjoy the passing pleasures of sin, 26 esteeming the reproach of Christ greater riches than the treasures ine]">[e] Egypt; for he looked to the reward.
27 By faith he forsook Egypt, not fearing the wrath of the king; for he endured as seeing Him who is invisible. 28 By faith he kept the Passover and the sprinkling of blood, lest he who destroyed the firstborn should touch them.
29 By faith they passed through the Red Sea as by dry land, whereas the Egyptians, attempting to do so, were drowned.
By Faith They Overcame
30 By faith the walls of Jericho fell down after they were encircled for seven days. 31 By faith the harlot Rahab did not perish with those who did not believe, when she had received the spies with peace.
32 And what more shall I say? For the time would fail me to tell of Gideon and Barak and Samson and Jephthah, also of David and Samuel and the prophets: 33 who through faith subdued kingdoms, worked righteousness, obtained promises, stopped the mouths of lions, 34 quenched the violence of fire, escaped the edge of the sword, out of weakness were made strong, became valiant in battle, turned to flight the armies of the aliens. 35 Women received their dead raised to life again.
Others were tortured, not accepting deliverance, that they might obtain a better resurrection. 36 Still others had trial of mockings and scourgings, yes, and of chains and imprisonment. 37 They were stoned, they were sawn in two, were tempted,f]">[f] were slain with the sword. They wandered about in sheepskins and goatskins, being destitute, afflicted, tormented— 38 of whom the world was not worthy. They wandered in deserts and mountains, in dens and caves of the earth.
39 And all these, having obtained a good testimony through faith, did not receive the promise, 40 God having provided something better for us, that they should not be made perfect apart from us.
The CJCN Bible Seminary.
Verse of the Day.
"Because he loves me," says the Lord, "I will rescue him; I will protect him, for he acknowledges my name. He will call on me, and I will answer him; I will be with him in trouble, I will deliver him and honor him. With long life I will satisfy him and show him my salvation." Psalm 91:14-16, NIV.
Daily Prayer.
Lord our God, dear Father in heaven, we turn our hearts to you, for you know all our need. We turn to you, for you are ready with your help when we are at our wit's end. You have paths we can follow joyfully because we have a Lord who rules and who reigns over us to make us glad. May we praise your name at all times. May your help be always before our eyes so that we can be your true children, to the glory of your name on earth. Amen.
The CJCN Daily Lesson.
(5) By faith Enoch was taken away so that he did not see death, "and was not found, because God had taken him"; for before he was taken he had this testimony, that he pleased God. (6) But without faith it is impossible to please Him, for he who comes to God must believe that He is, and that He is a rewarder of those who diligently seek Him.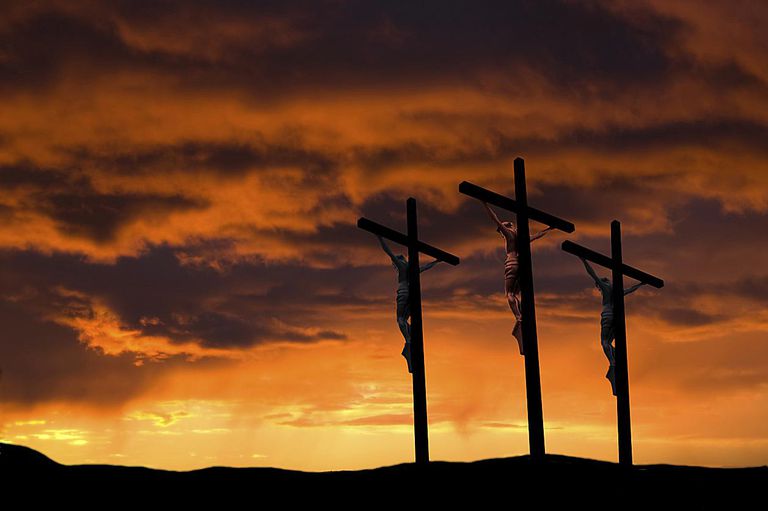 The world generally interprets the statements regarding Enoch being translated (as in the KJV and other translations) to mean that Enoch was taken to heaven. That is simply untrue, as it contradicts other scriptures. For instance, Hebrews 9:27 states, "And it is appointed for men to die once." In context, this is showing Christ's commonality with mankind: Even as it is appointed for men to die once because of sin, so the perfect Christ died once as a sacrifice in mankind's behalf to pay for sin. If what the world says about Enoch's translation is true, Enoch did not die, creating a contradiction in Scripture.
Jesus makes an authoritative declaration regarding what happens after death in John 3:13, "No one has ascended to heaven but He that came down from heaven," meaning Himself. Who would know better than Jesus? "No one" certainly includes Enoch. Peter declares in Acts 2:29-34 that one as great as David has not risen to heaven either, but is still in the grave.
Hebrews 11:32 lists several other significant people of faith who served God with zeal. The section concludes, "And all these, having obtained a good testimony through faith, did not receive the promise, God having provided something better for us, that they should not be made perfect apart from us" (verses 39-40). These and many more unnamed saints are awaiting the resurrection of the dead and glorification in God's Kingdom. This also applies to Enoch.
The term taken away (NKJV) or translated (KJV) in Hebrews 11:5 simply means "transferred." Enoch was transferred or conveyed from one place on earth to another to escape violence aimed against him. In this other earthly place, he died like all men.
We experience a spiritual form of this, as Colossians 1:13shows: "He has delivered us from the power of darkness, and conveyed (translated, KJV) us into the kingdom of the Son of His love." Because we are justified and therefore reconciled to God through faith in the blood ofJesus Christ, our true spiritual citizenship is now transferred to the Kingdom of God. The implication of this is that with this transfer comes the obligation to live and walk representing the Kingdom of God's way of life. Enoch's walk by faith tells us that he set aside his own carnal preferences and will, bowing in obedience before God's will and submitting his life to God's desires for him. Enoch did so by faith, which is why he pleased God.
Jude 14-16 adds a factor that needs consideration:
Now Enoch, the seventh from Adam, prophesied about these men also, saying, "Behold, the Lord comes with ten thousands of His saints, to execute judgment on all, to convict all who are ungodly among them of all their ungodly deeds which they have committed in an ungodly way, and of all the harsh things which ungodly sinners have spoken against Him." These are murmurers, complainers, walking according to their own lusts; and they mouth great swelling words, flattering people to gain advantage.
Abel was a keeper of sheep and suffered a violent death. Enoch, however, was a preacher and undoubtedly walked to the beat of a different drummer than those around him. As a preacher, he probably gave messages that made others feel ill at ease with him, and it appears that this put him in danger of a violent death, precipitating his miraculous transfer to a safer place.
Blessing.
Have a great day Brothers and Sisters of the CJCN, The Lord bless you and keep you;
The Lord make His face shine upon you and be gracious unto you; The Lord lift up His countenance upon you, and give you peace. Amen.
Special Blessing.
Eveline Hafiz. John Halcomb. Jay Sommers & Mary Biscomb. God be praised for your great goodness. Amen.
Donations to the lord's work in this place.
Like most churches, static constructed buildings or  the virtual variety, The CJCN functions on donations. If you would like to help the CJCN continue with this vital work, please leave your contribution here by clicking on the donate button bellow and bless you for your help with the lord's work in this place.