The CJCN Daily Worship.
By Senior Pastor Don Roy Hemingway. Th.D.
Goooooooooooooooood moning brethren, peace be unto you and the grace of our lord Jesus be with you. May the Almighty God of Hosts be with you this day and always and thank you for being here with us at The Church of Jerusalem and the Christian Nation for worship and Praise. Let us begin our service this Morning, as we always do here at 'The Nation', by reading from the word of God…….. Amen.
Daily Bible Reading.
Exodus 20
King James Version (KJV)
1 And God spake all these words, saying,
2 I am the Lord thy God, which have brought thee out of the land of Egypt, out of the house of bondage.
3 Thou shalt have no other gods before me.
4 Thou shalt not make unto thee any graven image, or any likeness of any thing that is in heaven above, or that is in the earth beneath, or that is in the water under the earth.
5 Thou shalt not bow down thyself to them, nor serve them: for I the Lord thy God am a jealous God, visiting the iniquity of the fathers upon the children unto the third and fourth generation of them that hate me;
6 And shewing mercy unto thousands of them that love me, and keep my commandments.
7 Thou shalt not take the name of the Lord thy God in vain; for the Lord will not hold him guiltless that taketh his name in vain.
8 Remember the sabbath day, to keep it holy.
9 Six days shalt thou labour, and do all thy work:
10 But the seventh day is the sabbath of the Lord thy God: in it thou shalt not do any work, thou, nor thy son, nor thy daughter, thy manservant, nor thy maidservant, nor thy cattle, nor thy stranger that is within thy gates:
11 For in six days the Lord made heaven and earth, the sea, and all that in them is, and rested the seventh day: wherefore the Lord blessed the sabbath day, and hallowed it.
12 Honour thy father and thy mother: that thy days may be long upon the land which the Lord thy God giveth thee.
13 Thou shalt not kill.
14 Thou shalt not commit adultery.
15 Thou shalt not steal.
16 Thou shalt not bear false witness against thy neighbour.
17 Thou shalt not covet thy neighbour's house, thou shalt not covet thy neighbour's wife, nor his manservant, nor his maidservant, nor his ox, nor his ass, nor any thing that is thy neighbour's.
18 And all the people saw the thunderings, and the lightnings, and the noise of the trumpet, and the mountain smoking: and when the people saw it, they removed, and stood afar off.
19 And they said unto Moses, Speak thou with us, and we will hear: but let not God speak with us, lest we die.
20 And Moses said unto the people, Fear not: for God is come to prove you, and that his fear may be before your faces, that ye sin not.
21 And the people stood afar off, and Moses drew near unto the thick darkness where God was.
22 And the Lord said unto Moses, Thus thou shalt say unto the children of Israel, Ye have seen that I have talked with you from heaven.
23 Ye shall not make with me gods of silver, neither shall ye make unto you gods of gold.
24 An altar of earth thou shalt make unto me, and shalt sacrifice thereon thy burnt offerings, and thy peace offerings, thy sheep, and thine oxen: in all places where I record my name I will come unto thee, and I will bless thee.
25 And if thou wilt make me an altar of stone, thou shalt not build it of hewn stone: for if thou lift up thy tool upon it, thou hast polluted it.
26 Neither shalt thou go up by steps unto mine altar, that thy nakedness be not discovered thereon.
The CJCN Morning Hymn.
Verse of the Day.
I will greatly rejoice in the Lord, my soul shall exult in my God; for he has clothed me with the garments of salvation, he has covered me with the robe of righteousness, as a bridegroom decks himself with a garland, and as a bride adorns herself with her jewels. Isaiah 61:10, RSV.
The CJCN Daily Psalm.
Psalm 41
King James Version (KJV)
1 Blessed is he that considereth the poor: the Lord will deliver him in time of trouble.
2 The Lord will preserve him, and keep him alive; and he shall be blessed upon the earth: and thou wilt not deliver him unto the will of his enemies.
3 The Lord will strengthen him upon the bed of languishing: thou wilt make all his bed in his sickness.
4 I said, Lord, be merciful unto me: heal my soul; for I have sinned against thee.
5 Mine enemies speak evil of me, When shall he die, and his name perish?
6 And if he come to see me, he speaketh vanity: his heart gathereth iniquity to itself; when he goeth abroad, he telleth it.
7 All that hate me whisper together against me: against me do they devise my hurt.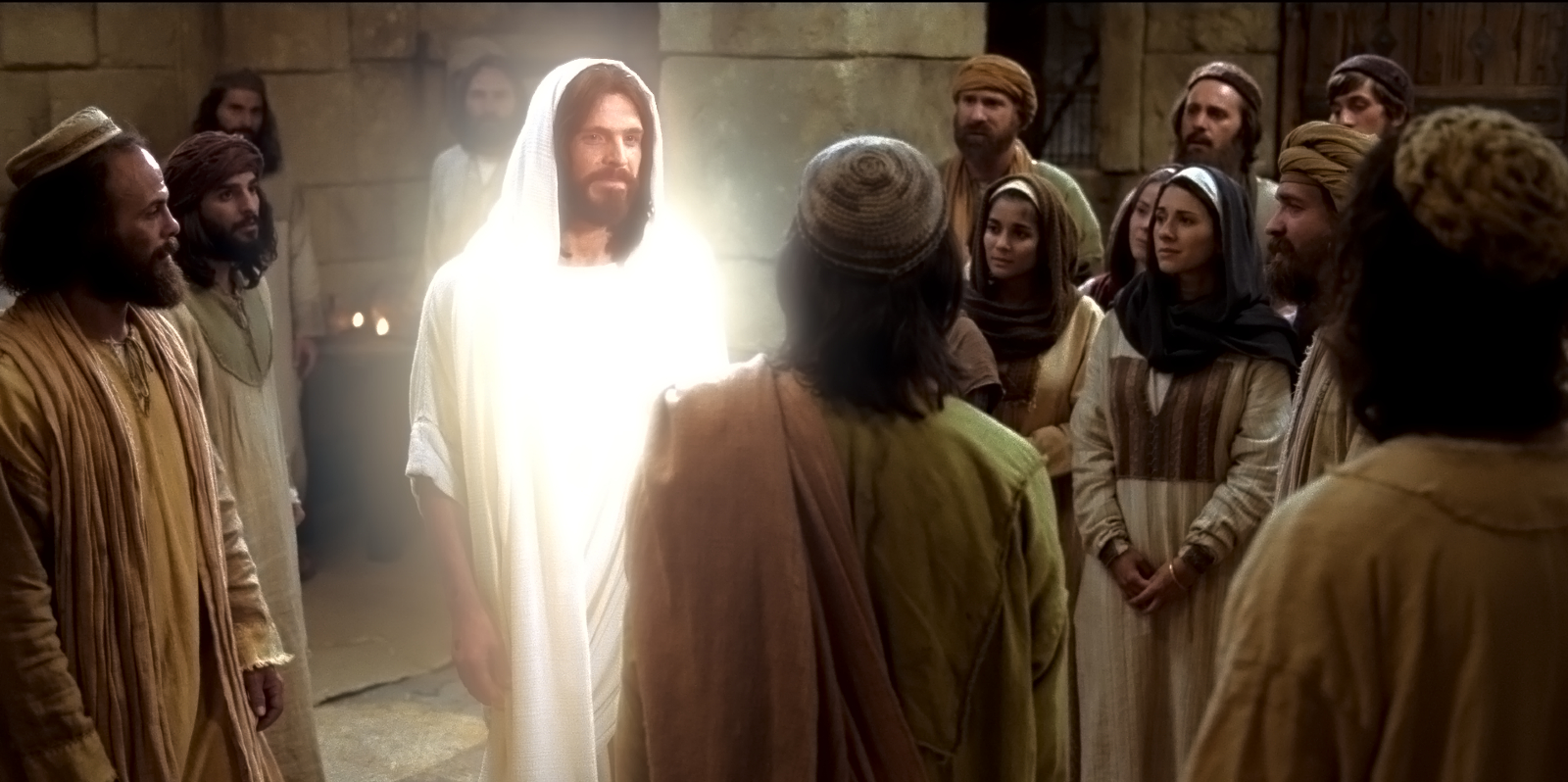 8 An evil disease, say they, cleaveth fast unto him: and now that he lieth he shall rise up no more.
9 Yea, mine own familiar friend, in whom I trusted, which did eat of my bread, hath lifted up his heel against me.
10 But thou, O Lord, be merciful unto me, and raise me up, that I may requite them.
11 By this I know that thou favourest me, because mine enemy doth not triumph over me.
12 And as for me, thou upholdest me in mine integrity, and settest me before thy face for ever.
13 Blessed be the Lord God of Israel from everlasting, and to everlasting. Amen, and Amen.
The CJCN Daily Prayer.
Lord our God, grant that we may find the power of your Spirit so that we may live on a higher level, no longer controlled by our lower natures but strengthened to take up the battle of life. May we be children of the Spirit and may we walk in the Spirit. Guard us against carelessness and keep us joyful and courageous. Help us and counsel us on all our ways so that we may honour you and testify that you are our God, our true help. In Jesus we pray, Amen.
The CJCN Bible Seminary.
The CJCN Daily Lesson.
(12) "Honor your father and your mother, that your days may be long upon the land which the LORD your God is giving you.
(14) "You shall not commit adultery.
(17) "You shall not covet your neighbour's house; you shall not covet your neighbour's wife, nor his male servant, nor his female servant, nor his ox, nor his donkey, nor anything that is your neighbour's."
No less than three of the Ten Commandments—the fifth, seventh, and tenth—directly involve strengthening marriages and families and preserving their unity and sacredness. Of course, all of God's commands, if followed, will work to strengthen man's relationship with God and fellow man, but these three are aimed directly at securing these sacred bonds. When considering any of God's commands, we find that they are broad in scope and ordained, not just to regulate our physical relationships, but also our spiritual one with Christ.
The fifth commandment speaks directly to parents and children, laying the foundation of responsibility that each has to the other. When children submit to their parents, and parents provide a loving environment to nurture their children in lawful living, the children and society directly benefit from this command. Home government is the cornerstone of national government, and when the home is right, the social structure follows. When marriage and family unity are held in high esteem and a fear of violating God's standards is instilled, sin can be held in check. Hebrews 12:11 declares, "Now no chastening seems to be joyful for the present, but painful; nevertheless, afterward it yields the peaceable fruit of righteousness to those who have been trained by it."
The seventh commandment—forbidding adultery, unfaithfulness by either spouse—stands against anyone who would defile the sanctity of the marriage covenant through sexual sins. Adultery is probably the most dishonest act against the binding contract of the marriage relationship; it is a betrayal of a most sacred trust. Not only is it a sin against one's companion, but as Paul teaches in I Corinthians 6:18, it is a sin against one's own flesh. It has destroyed many marriages and families. A marriage can stand against many adversities from without, but this sin destroys it from within, and few, if any, marriages can truly recover from such infidelity.
Jesus says in Matthew 5:28 that adultery begins in the heart. It is more than an outward action, but a lust that comes from within. Christ teaches us how broad the law is, and sexual acts outside of the marriage covenant—even just the desire for them—breaks this command. In other words, if the desire is there, yet only lack of opportunity has kept a person from this sin, the law has still been broken.
The tenth commandment—"You shall not covet your neighbor's wife" (Deuteronomy 5:21)—is likely a precursor for warnings against many other sins. It defends against anyone who would come between a man and his wife, and like the seventh, its breaking also begins in the heart. Unlike the seventh commandment, which looks to protect the marriage from within, in the tenth commandment God protects it from without.
Strong marriages can stand up to outside pressures of this sort, but weak marriages that are battling other issues may not. How many marriages have been defiled or destroyed by the coveting of another cannot be known, but since God included it in the Ten Commandments, its potential harm against the sacred bond of marriage must be high.
When he coveted Bathsheba, the wife of Uriah, King David assaulted the marriage covenant, and disaster soon followed. Breaking this commandment led to adultery and then to murder. In our society today, similar lusts are leaving destroyed families in their wake.
Blessing.
Numbers 6:24-26
King James Version (KJV)
The Lord bless you, and keep you: The Lord make his face shine upon you, and be gracious unto you: The Lord lift up his countenance upon you, and give you peace.
Have a wonderful Day my beloved brethren, Shalom.
Like most churches, static constructed buildings or the virtual online variety, The CJCN functions on donations. If you would like to help the CJCN continue with this vital work, please leave your contribution here by clicking on the donate button bellow and bless you for your help with the lord's work in this place.